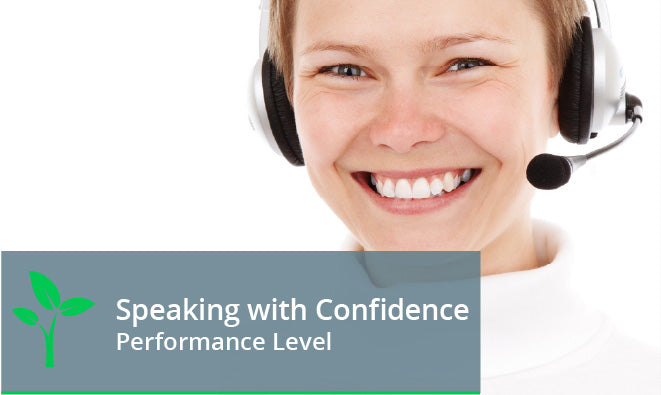 Speaking with Confidence
$75.00
How to Sound Confident on the Phone
Includes Assessment
Do you struggle to be taken seriously? Do you find that people do not believe what you are saying? Are you getting poor performance reviews for your online meetings?
If you are not communicating with confidence, your performance will be negatively impacted. Fortunately, with practice you can learn how to change your speaking style and improve your communication skills.
Course Objectives
This course teaches you to project confidence using your voice. You will be able to: 
Make your voice sound as authoritative as possible,

Learn what to say and what not to say,

Practice strategies and techniques to improve your voice conversations in the workplace.

Record practice activities throughout the course.
Level
EN CEFR B1 to C2
Duration
60 minutes
Specific skills you will learn
Using your Voice
How to project authority
Pacing and Volume
Question and Statement Intonation
Power Words and Soft Words
Positive Language
Reassurance
Outline
The course consists of 5 modules plus assessment. Practice activities and exercises are included in every module. Learners can record their voices and be automatically scored.
Strategies
This course is designed to be a 100% self-access course. Learners get feedback on their progress and completion is tracked.
The modules can be taken in any order and repeated as often as needed. All or part of the course can be included in a larger training program.
Reporting
Progress, scores and completion are tracked and available in reports.
Copyright 2020 LearningBranch Inc.
LearningBranch is an AI conversational-based assessment and training platform used to hire and train customer-facing employees. Use LearningBranch to replace interviews, increase speed to hire, speed to proficiency and performance.