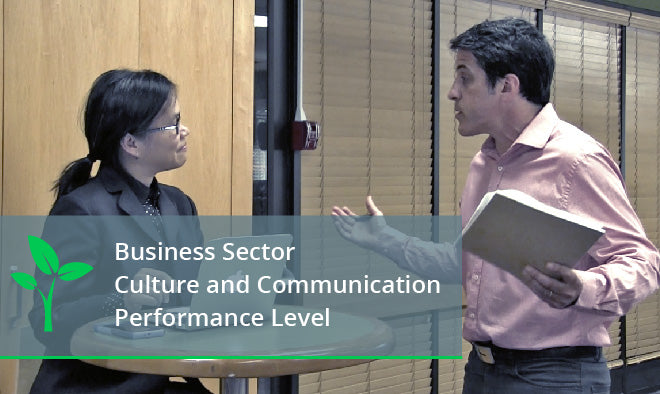 Communicating Professionally: Team Work
$99.00
11 lessons covering the communication competencies required to perform professionally at work with colleagues.  
Perfect for team leaders or new employees integrating into a professional workplace culture.  Lessons include videos showing effective and ineffective interactions on 10 topics, with skills explanation and recording practice. 
Building Relationships
Getting Started
Interruptions
Asking for Help
Asking for Feedback
Acknowledging an Error
Clarifying
Working Out a Problem A and B
Standing Your Ground
New lesson
Paraphrasing and Summarizing
Outline
Unit Name

Competency

Skill 1

Skill 2

Paraphrasing and Summarizing
Clarifying
Asking for Information

Clarify, Paraphrase, and Summarize


Say What You Can Do

Building Relationships

Social Contact Conversation

Small Talk

Getting Started

Social Contact Conversation

Formal Greetings

Self-Introduction

Interruptions

Social Contact Conversation

Interrupting

Clarifying

Asking Information

Clarifying

Receiving Negative Feedback

Asking for Help

Asking for Help

Showing Respect

Using Courtesy

Acknowledging an Error

Receiving Feedback

Acknowledging

Apologizing

Asking for Feedback

Asking for Information

Making a request

summarizing

Working Out a Problem A

Giving Feedback

Clarifying

Active Listening

Working Out a Problem B

Giving Feedback

Assertiveness

Active Listening

Standing Your Ground

Refusing a request

Assertiveness
Level
The course is designed for new employees in entry-level office environments. Extensive recording practice is provided and learners are encouraged to use the exercises repeatedly to practice speaking skills.
Duration
The complete course is designed to take 10 to 12 hours.
Trainer Support
Trainers can check learner progress and listen to all the recordings. Using the SocioLearner Track Tag tool, trainers can make text and audio comments directly on audio tracks to provide feedback and encourage further practice.
Copyright 2018 LearningBranch Inc. 
All rights reserved.
www.learningbranch.com